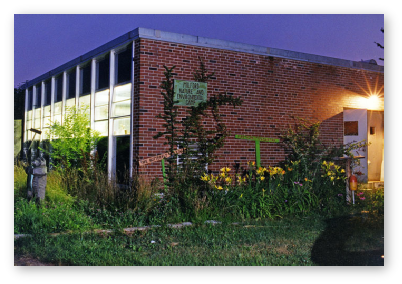 Beach trips to identify birds
Although the Milford Marine Institute does not band or otherwise capture live animals an occasional stray such as this swift can be examined before release.
Students often choose shorebirds or ducks to paint as a craft project, but some prefer passerines. This camper/counselor chose a sapsucker.
The Marine Institute owns dozens of field guides as well as the four classic bird charts produced by Massachusetts Audubon a century ago. Limited addition prints of these charts are available. Click here for information:
Efforts to restore the osprey breeding grounds in Milford helped spur creation of the Milford Marine Institute.
Milford is one of the premier towns in Connecticut for bird-watching, As a coastal town which also borders the Housatonic, one of the major rivers in the state, it has a habitat advantage which other more landlocked towns do not enjoy. The greater the variety of habitat in a town, the more diverse the bird population. Milford's coastal zone can be subdivided into rocky, sandy, mudflat, dune, or sand-shell gravel flat habitats. Each offers a home to many different bird species. The Milford Marine Institute's ornithology programs offer students the opportunity to observe and learn about the bird life in each of these varied habitats.
Milford's 17 miles of beach contribute an exceptional quantity of shore and seagoing birds. Trips often turn up unusual visitors like these oystercatchers.
In the warmer months long-legged wading birds such as herons, egrets, and the occasional glossy ibis can be found feeding in the shallows.






Click here for more photos of previous Bird ID programs:
Click here for information about future programs: